Regular price
Sale price
$10.65
Unit price
per
Sale
Sold out
The aroma of Atlas Cedarwood oil is balsamic and earthy with a touch of sweetness. Cedarwood has a long history as an incense and perfume, and was burned by the Greeks and Romans for fragrance. It will blend well with many essential oils such as lavender, juniper, patchouli, rosemary, and vetiver.
How To

Add essential oils to liquid hand soap blends, sugar scrubs, and shampoo. Use it to create woodsy scented lotions and creams.

Never use essential oils undiluted, in eyes or mucus membranes. Do not take internally unless working with a qualified and expert practitioner. Keep away from children.

Before using perform a small patch test on your inner forearm or back. Apply a small quantity of diluted essential oil and cover with a bandage. If you experience any irritation use carrier oil or cream to further dilute the essential oil, and then wash with soap and water. If no irritation occurs after 48 hours it is safe to use on your skin.
Ingredients/Materials

Organic Atlas cedarwood essential oil is a woody base note steam distilled from the cultivated wood of Cedrus atlantica.

Store out of direct sunlight.

Share
View full details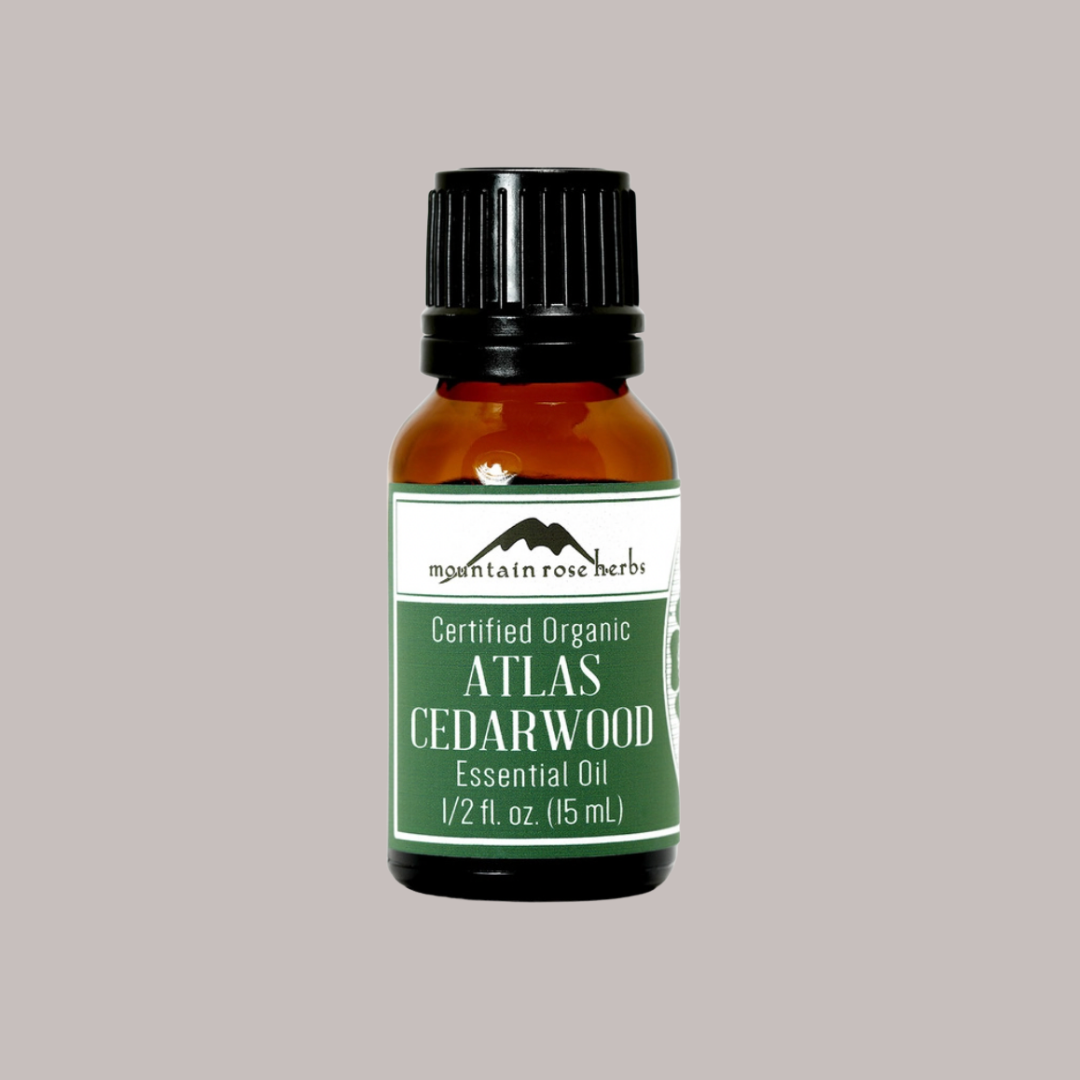 End of Life
How

This bottle can be reused or recycled.

End of Life

We want to ensure that you feel confident about what to do with our products if or when they reach obsolescence.

End of Life Guide