Regular price
Sale price
$8.00
Unit price
per
Sale
Sold out
Gently exfoliate without irritation using this soft plant-based facial sponge. Made from the roots of the konnyaku plant and infused with charcoal, this sponge is ideal for daily use for sensitive skin and acne-prone folks. 
How To

First Use: soak the sponge in warm water for 10-15 minutes until it puffs up and rehydrates. It expands by about 50% and will be squishy.

To use: soak briefly in warm water and rub in circular motions to clean pores. You can use the sponge alone or with your cleanser of choice. When done rinse and press between palms to remove excess water and hang to dry.

Lasts up to 6 months.
Ingredients/Materials

The konjac root vegetable fibers are purified and spun into a puff that is incredibly water-retentive. When used, there is a water barrier between the sponge and skin which means it cleanses without scratching or irritating. Charcoal helps to draw out daily impurities. When you exfoliate, the infused charcoal will help gently bring up the build-up of dirt from your pores.

After 3 months: Sanitize the sponge or replace it. If you see mold or bacteria growth, do not use the sponge. You can boil it in water or saturated the sponge in water and microwaved for 20 seconds to sterilize. If you continue to squeeze and hang it to fully dry between uses, it could last for up to 6 months.

If it smells funny, becomes discolored, or looks off, throw it away and do not continue using. It is a natural product and can grow mold or bacteria if not properly handled.

Storage: After each use, rinse out the sponge and gently press between palms to remove excess water. Hang up to dry between uses, with the included string hanger. Never wring out the sponge as this might damage or alter its shape. Replace after 3 to 6 months.
Share
View full details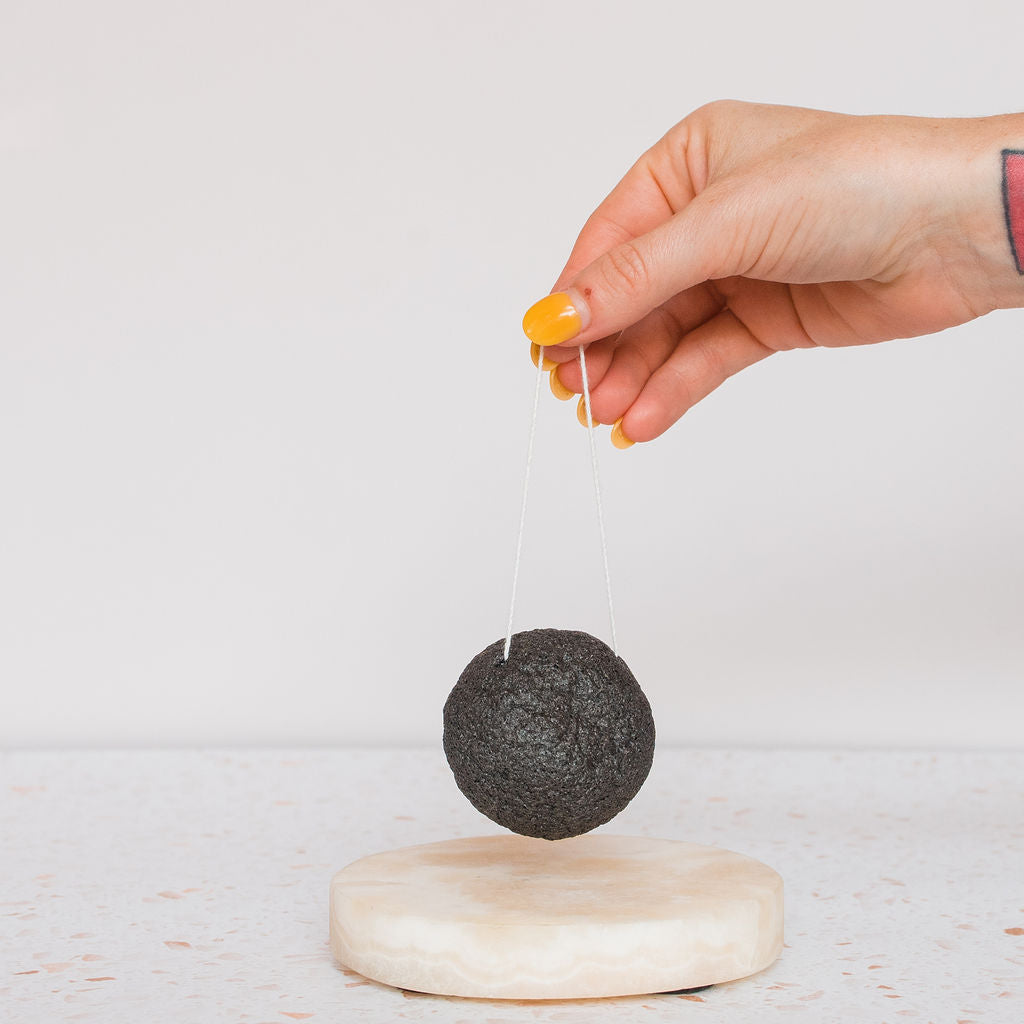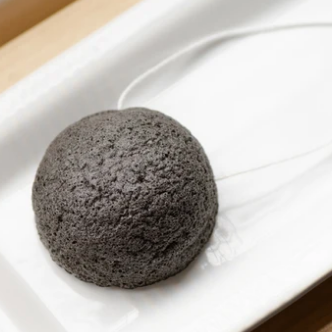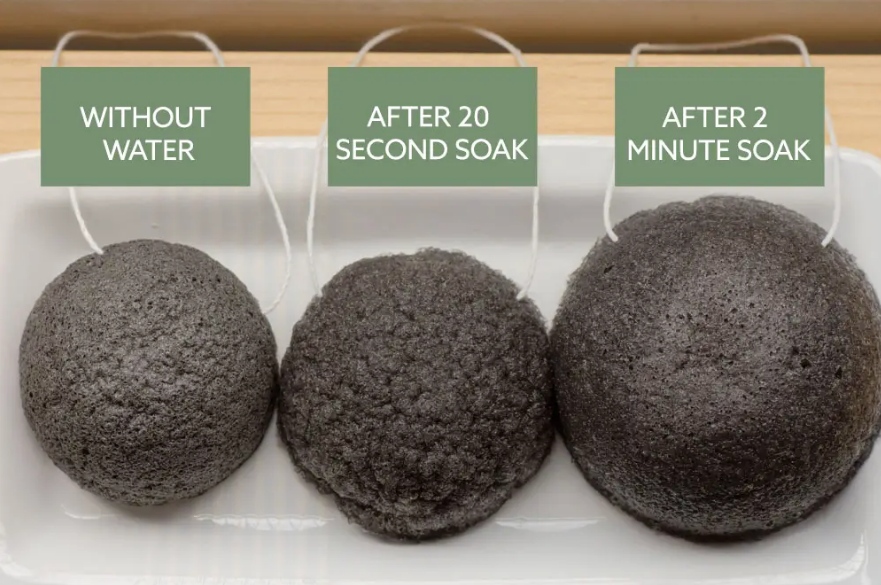 End of Life
Where

Green Box Compostable
At Home Compostable

How

To compost, toss Konjac Sponge and string in your Green Box or at home compost. For faster results, cut sponge into smaller pieces.

End of Life

We want to ensure that you feel confident about what to do with our products if or when they reach obsolescence.

End of Life Guide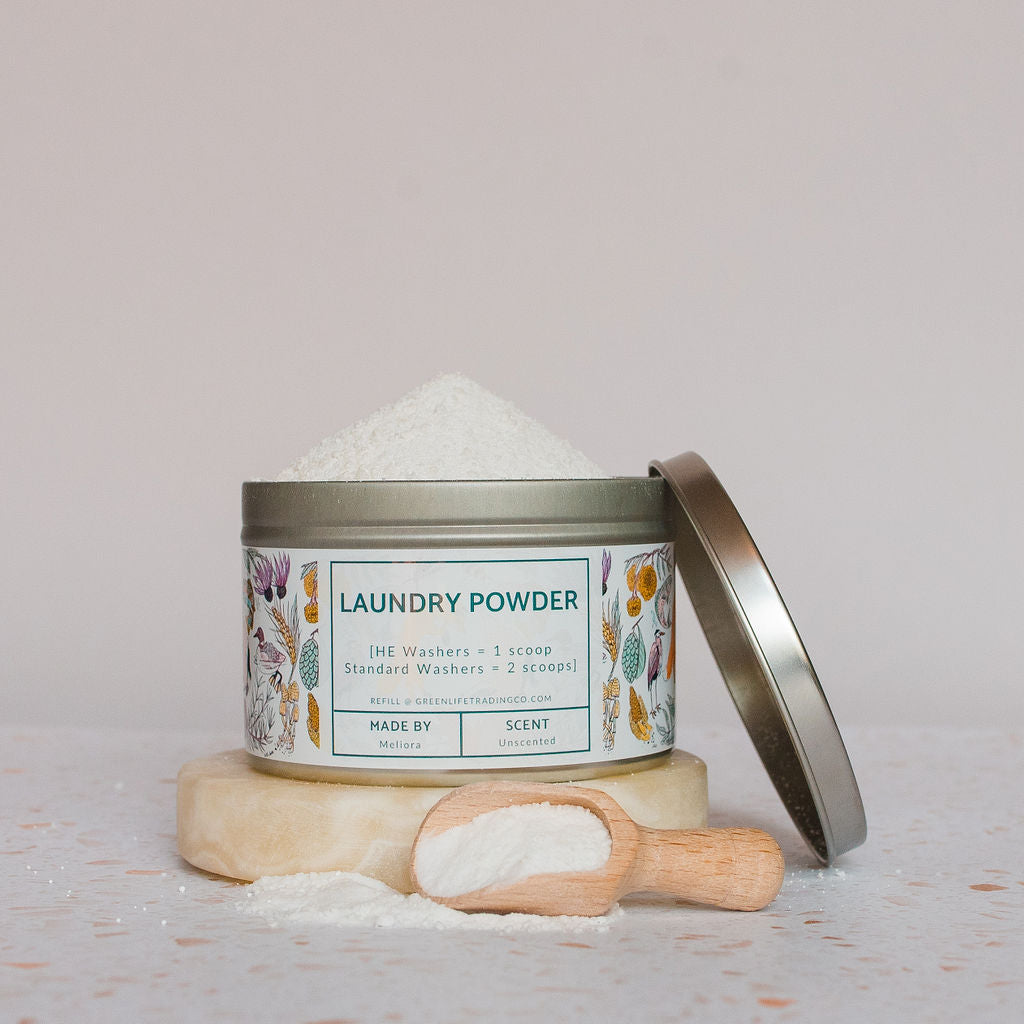 Nice exfoliator
I transitioned to using bar soap and this sponge for my face. I've been very happy with how smooth my face feels afterwards. It really cleans the blackheads up well especially around the nose area. I recommend changing it every 6 months. I used mine for a year and I can say that it gets too malleable and rips after 8 months plus an odor. Still very happy to find a more sustainable product combo to replace the commercial facial scrub that comes in plastic!
Not like other konjac sponges
Having bought sponges like this before I was expecting a certain thing. This sponge is silky smooth even when wet. It provides no perceptible exfoliation, glides over so frictionlessly. If that's what you're after then this sponge is for you. The konjac sponges I've bought elsewhere provided mild but perceptible exfoliation.