Regular price
Sale price
$6.80
Unit price
per
Sale
Sold out
Just like your traditional liquid laundry soap sans paying for the water and single-use plastic jug. This 3.5 oz bar makes up to 256 loads of laundry which comes out to less than $0.10 per load. Gentle enough for babies and folks with sensitive skin yet effective on oil and dirt. 
This is a paste concentrate-to-liquid formulation you dissolve at home, you simply need water and a container then you're set to refill that same container forever! No more tossing out big plastic laundry jugs. 

Compatible with HE and front load washers.
How To

One 3.5-ounce bar makes 1-gallon (128 oz) of liquid laundry detergent.

1. Choose your container, preferably one that is easy to handle, pick up, and dispense from.
2. Cut the bar for that amount of water
1-gallon container = full bar of paste
64-ounce container (half-gallon) = cut the bar in half
32-ounce container = cut the bar in quarters
16-ounce container = cut the bar in eights
3. Fill Your Container With Water.
4. Drop The Laundry Paste Bar (or pieces) Into Your Container.
5. Let Dissolve. This Takes Several Hours. [overnight is easy and what we recommend]
6. Dispense As Usual. For normal loads use half an ounce or 1 tablespoon, for large or extra soiled loads use a full ounce or 2 tablespoons.
Ingredients/Materials

Coconut & olive oils, soap nuts liquid, yucca root powder, baking soda, salt, rosemary oleoresin
Share
View full details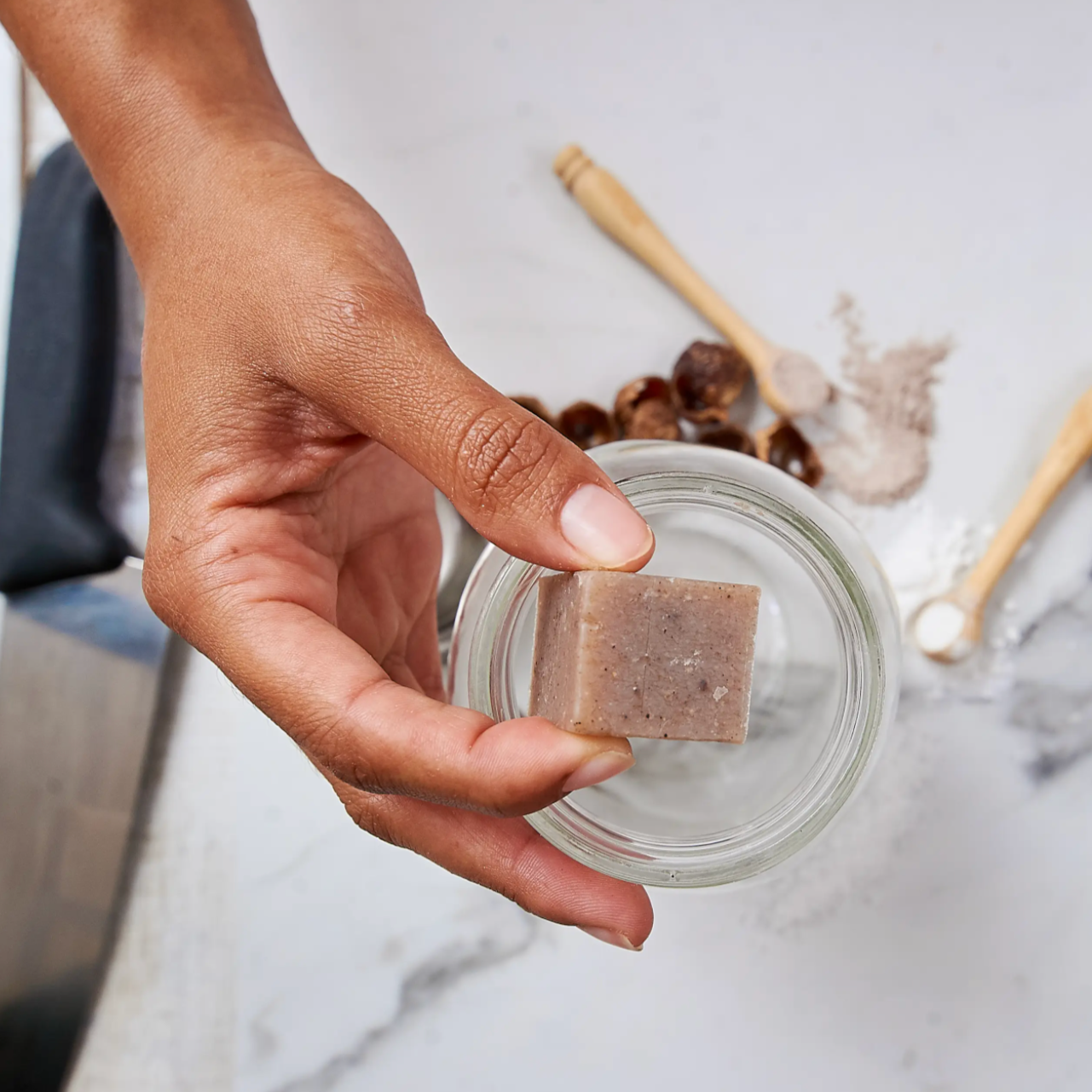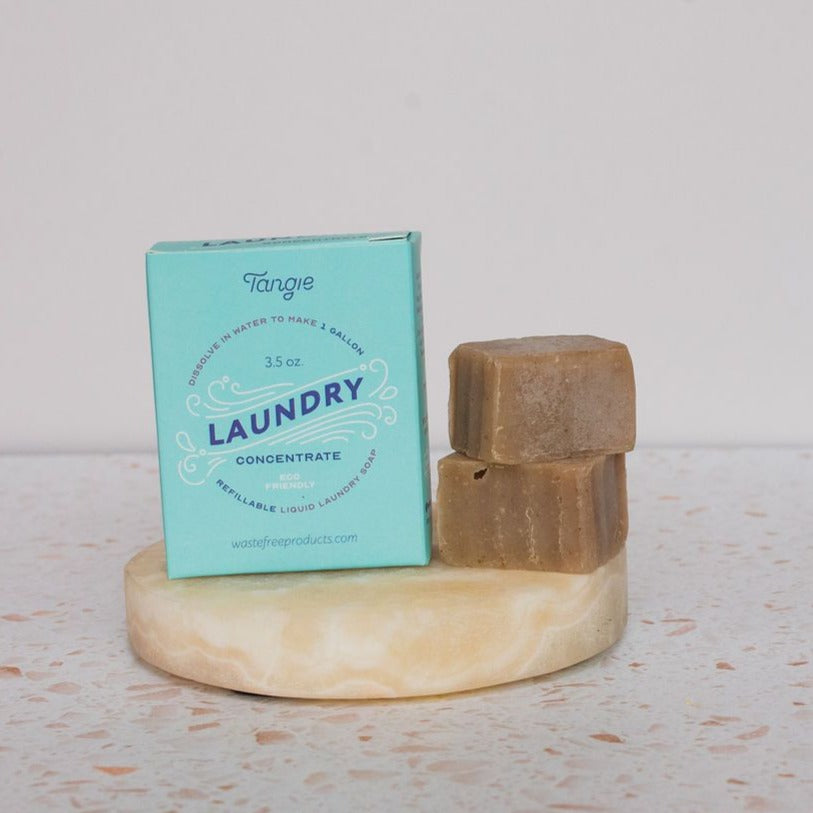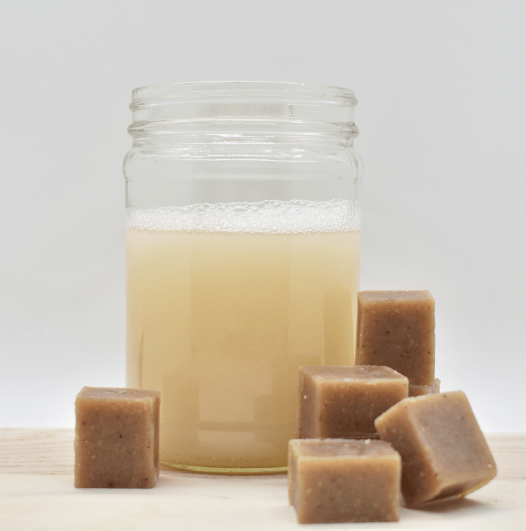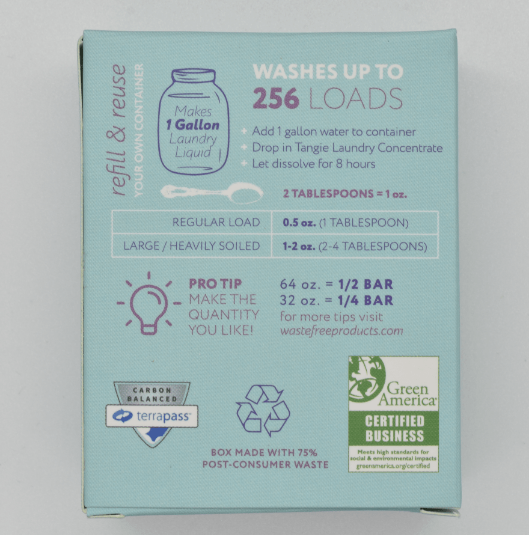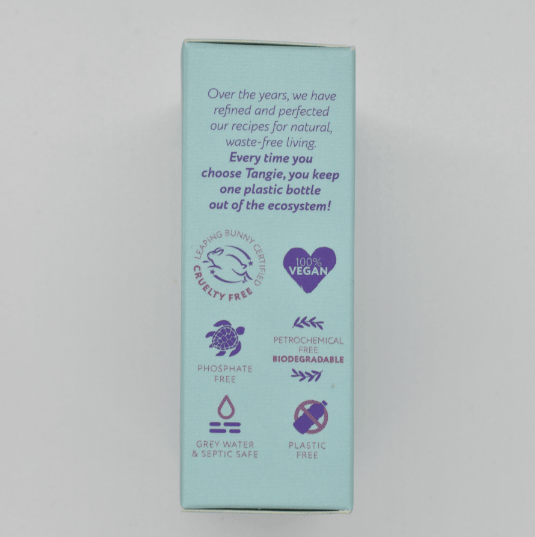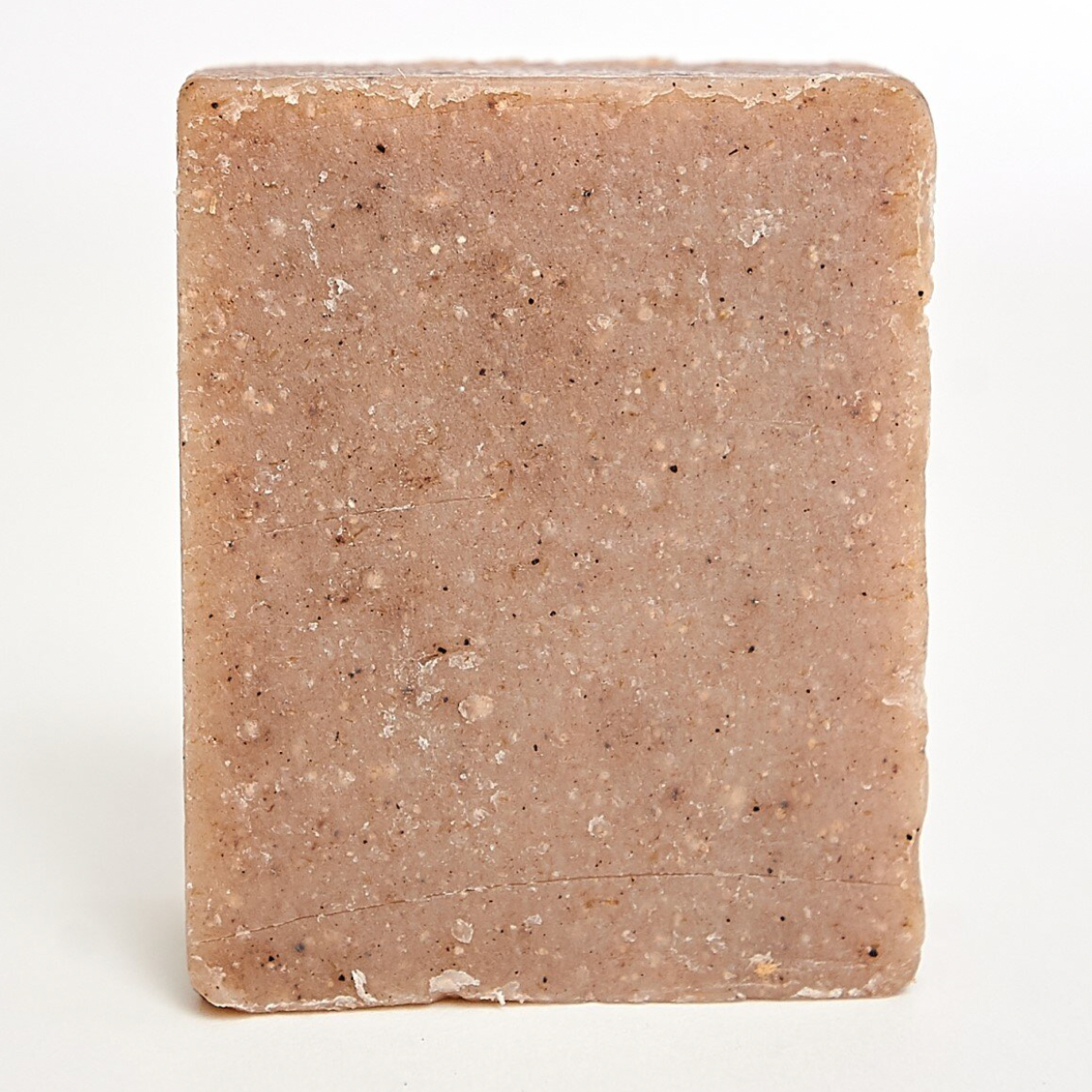 End of Life
Where

Green Box Compostable
At Home Compostable

How

Use it up!

Toss the packaging in your Green Box or at home compost. For faster results, tear paper into smaller pieces.

End of Life

We want to ensure that you feel confident about what to do with our products if or when they reach obsolescence.

End of Life Guide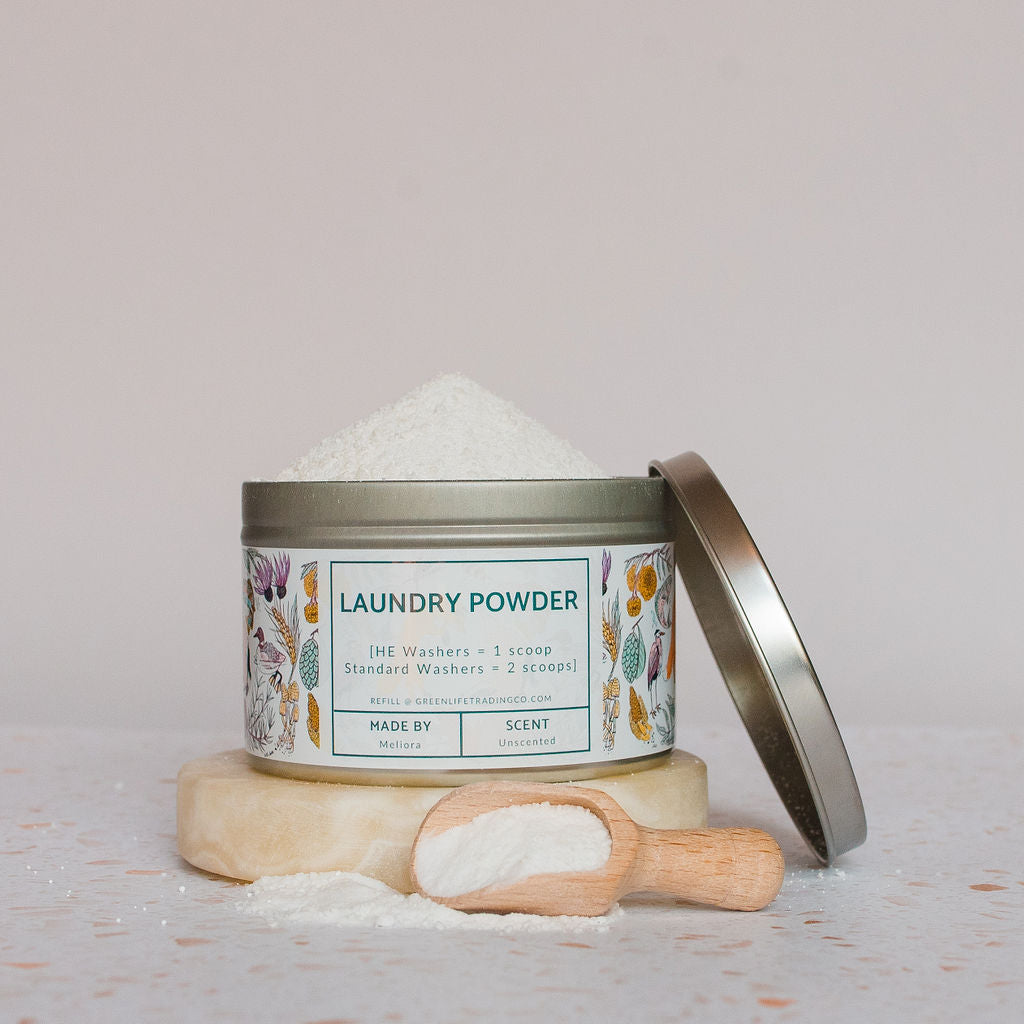 Love this laundry soap
I've been using this laundry soap for about a year. It works every bit as well as the 7th Generation brand I was using before, without wasting a big ol'plastic jug. Plus it has a nice scent (very mild), and it feels good to supports small business.
Favorite laundry soap ever
I've tried a lot of sustainable laundry detergents in my quest to find something that didn't make me break out in hives! Not only does this get my laundry clean properly but I haven't had a single dermatitis reaction and I'm on my second bar. I cut it into quarters and use a hinged 32oz Ball mason jar with a tablespoon measuring spoon so that when I do my laundry it's all right there. If you buy it with the box it comes with a cute little label sticker to place on whatever container you choose to use. One bar lasted my partner and I about two months doing 4-8 large loads of laundry per week.
Certainly a staple for me no. It does require a bit of planning to make it since it takes 8 hours to fully dissolve but it hasn't been an issue for me, I just fill my jar up and plunk the cube in overnight and in the morning I can do my laundry.
For earth day this year we decided to try some more eco friendly products. What a beautiful store! I read some reviews on different products before going in and this helped because there was a lot to look at. This laundry soap is amazing. I have sensitive skin but have had no problems. Not a strong scent which is fine because I previously was buying fragrance free detergent. Clothes come out clean and it feels awesome to walk in the house with a bar smaller than my hand rather than gigantic plastic bottles. I decided to make a small batch so I cut the soap into 8ths and added 16 oz of water to 1/8 as per directions. I used an old yogurt container with lid and taped the directions to the outside to refer to as needed. Easy. The soap dissolves quickly- the box recommends 8 hours but it probably only took 3-4. The bar seems
like it will last a long while. Still figuring that part out as we just purchased two weeks ago. Would highly recommend this product. I will definitely continue to purchase.