Regular price
Sale price
$13.80
Unit price
per
Sale
Sold out
Our organic lemon essential oil is cold-pressed from the fresh peels of Citrus x limon. Unlike distilled citrus oils, cold-pressed oils retain their color, it can take roughly 100 lemon to produce 1oz of oil.
Lemon oil adds tart brightness to perfumes and can be used in cleansing or to balance oily skin. It is found in almost any household cleaning recipe like dish soap, laundry detergent, wood polish, and carpet fresheners.
This aroma is sweet and zesty with tart, intense citrus notes like cutting into a fresh lemon.
How To

Citrus oils are often used for cleaning around the house including sticky messes, mopping, and surface or all-purpose cleaner. Add to baking soda to use as a cleaning scrub. Combine with tea tree to add an herbal cleaning boost for laundry. The limonene in this oil is touted as the main citrus constituent giving it natural cleaning power against grease and oil.

Add lemon essential oil to liquid hand soap blends, sugar scrubs, and shampoo. It can be added to face washes for its cleansing and toning properties. Use it to create sunny scented lotions and creams.

This oil is phototoxic and can cause skin sensitization if oxidized. Never use essential oils undiluted, in eyes or mucus membranes. Do not take internally unless working with a qualified healthcare practitioner. Keep away from children and pets.

Before using perform a small patch test on your inner forearm or back. Apply a small quantity of diluted essential oil and cover with a bandage. If you experience any irritation use carrier oil or cream to further dilute the essential oil, and then wash with soap and water. If no irritation occurs after 48 hours it is safe to use on your skin.
Ingredients/Materials

Lemon Oil

Store out of direct sunlight.
Share
View full details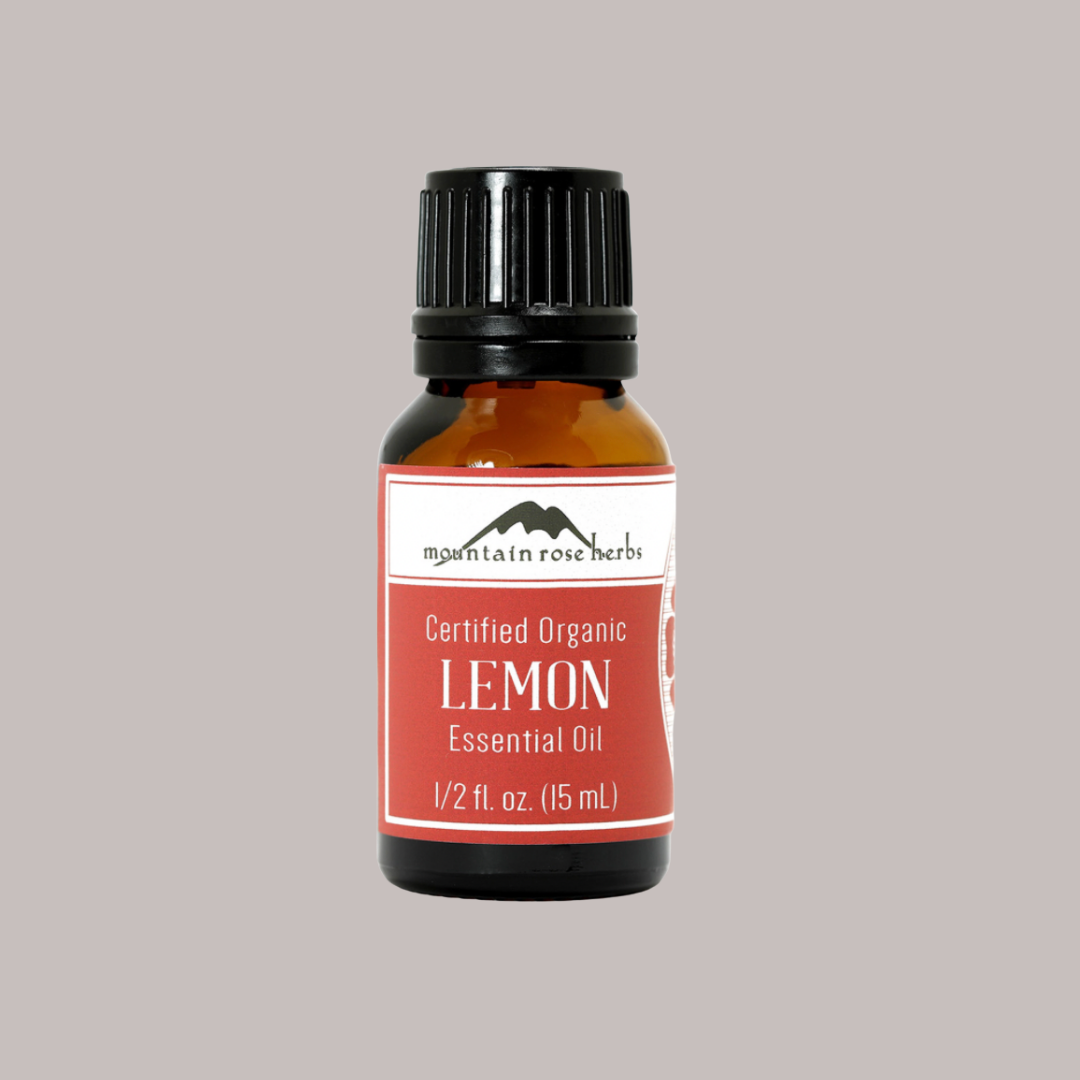 End of Life
How

This bottle can be reused or recycled.

End of Life

We want to ensure that you feel confident about what to do with our products if or when they reach obsolescence.

End of Life Guide