Regular price
Sale price
$0.84
Unit price
per
Sale
Sold out
Tear the sheet in half along perforations and toss the ultra-concentrated, certified hypoallergenic, pre-measured strips of detergent in the wash. Sheets are paraben-free, phosphate-free, vegan and are readily biodegradable in accordance with OECD 310D. Oh, and did we mention, package-free?
Choose between Fresh Linen, Unscented, or the Baby formula. One sheet equals two loads or one extra large or extra dirty load.
How To

Tear the sheet in half and toss one of these pre-measured strips of detergent in the wash basin.

Designed for HE washers, standard washers, and handwashing. Strips will dissolve in hot or cold water.
Ingredients/Materials

Vegetable Glycerin: plant-derived softener
Starch: plant-derived biodegradability booster
PVA: biodegradable supporting matrix
Potassium Sorbate: Food grade preservative
Light Mineral Oil: Used in manufacturing as a processing aid. (not an active product ingredient)
Cocamido propyl betaine: coconut oil based, biodegradable amphoteric surfactant (cleaning agent) and foam booster
Sodium Gluconate: plant-derived and food-grade, biodegradable water softener that prevents soil from resettling on fabric after it has been removed during washing
Lauryl dimethyl amine oxide: plant-derived, biodegradable non-ionic surfactant (cleaning agent) and foam stabilizer
Sulfonic acids, C14-16-alkane hydroxy and C14-16-alkene, sodium salts: biodegradable surfactant (cleaning agent)
Glycereth cocoate: plant derived and food grade, biodegradable water softener
Caprylyl Glucoside, Octyl Glucoside: non-ionic surfactants (cleaning agents)
Residual WaterUse 'em up!
Share
View full details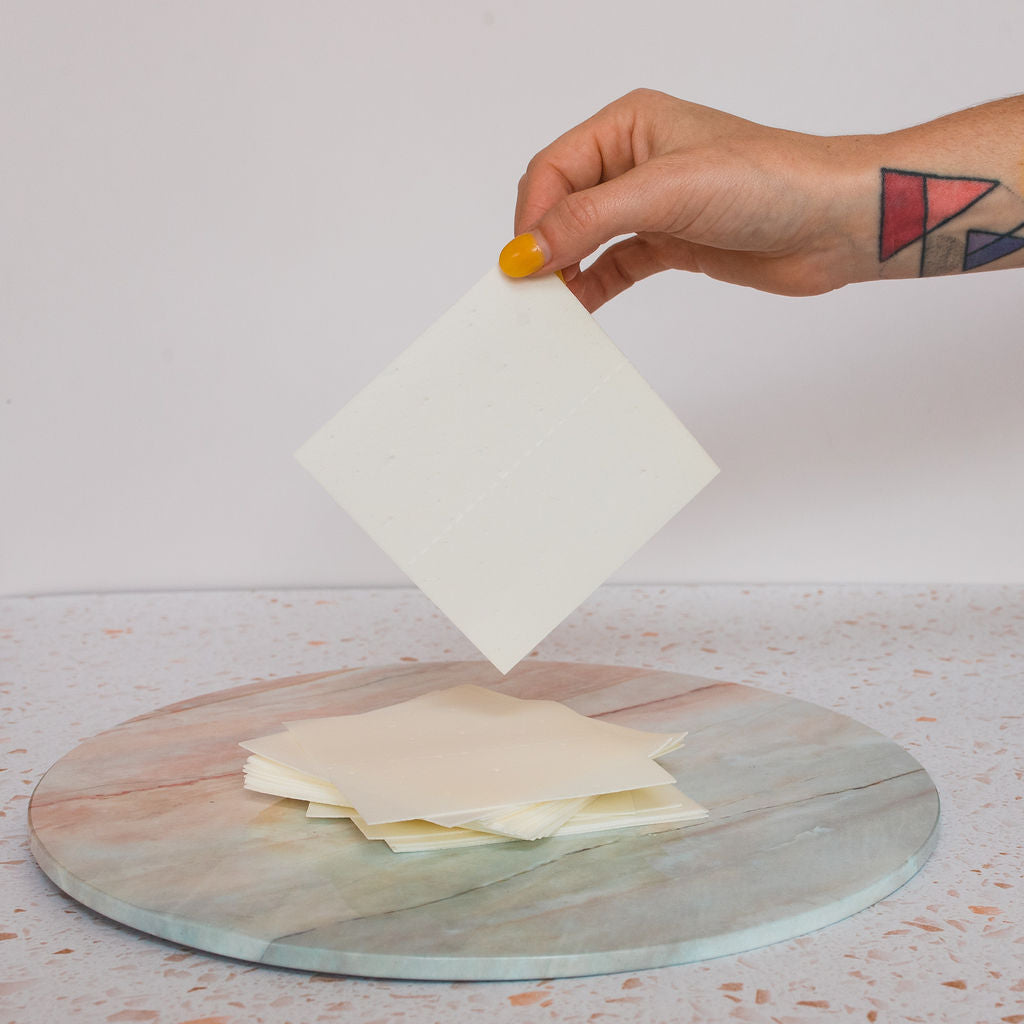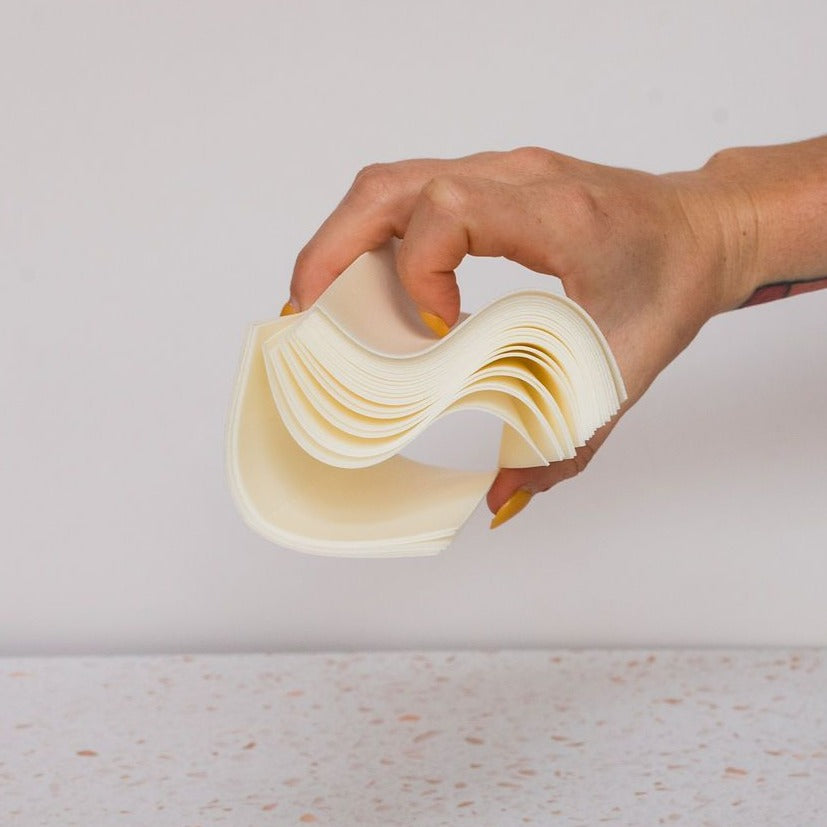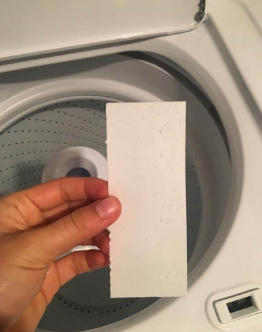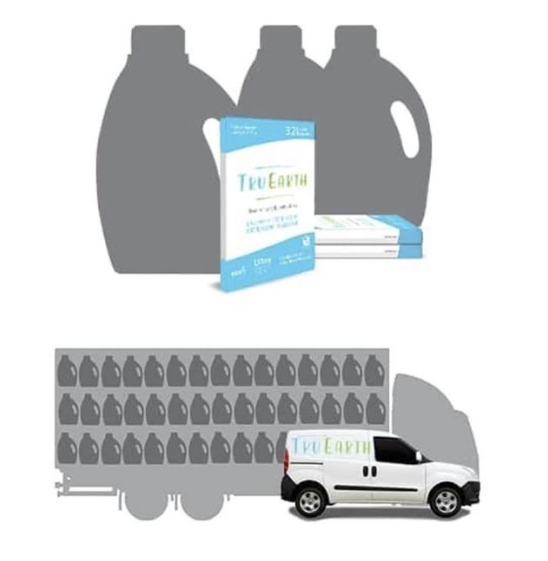 End of Life
End of Life

We want to ensure that you feel confident about what to do with our products if or when they reach obsolescence.

End of Life Guide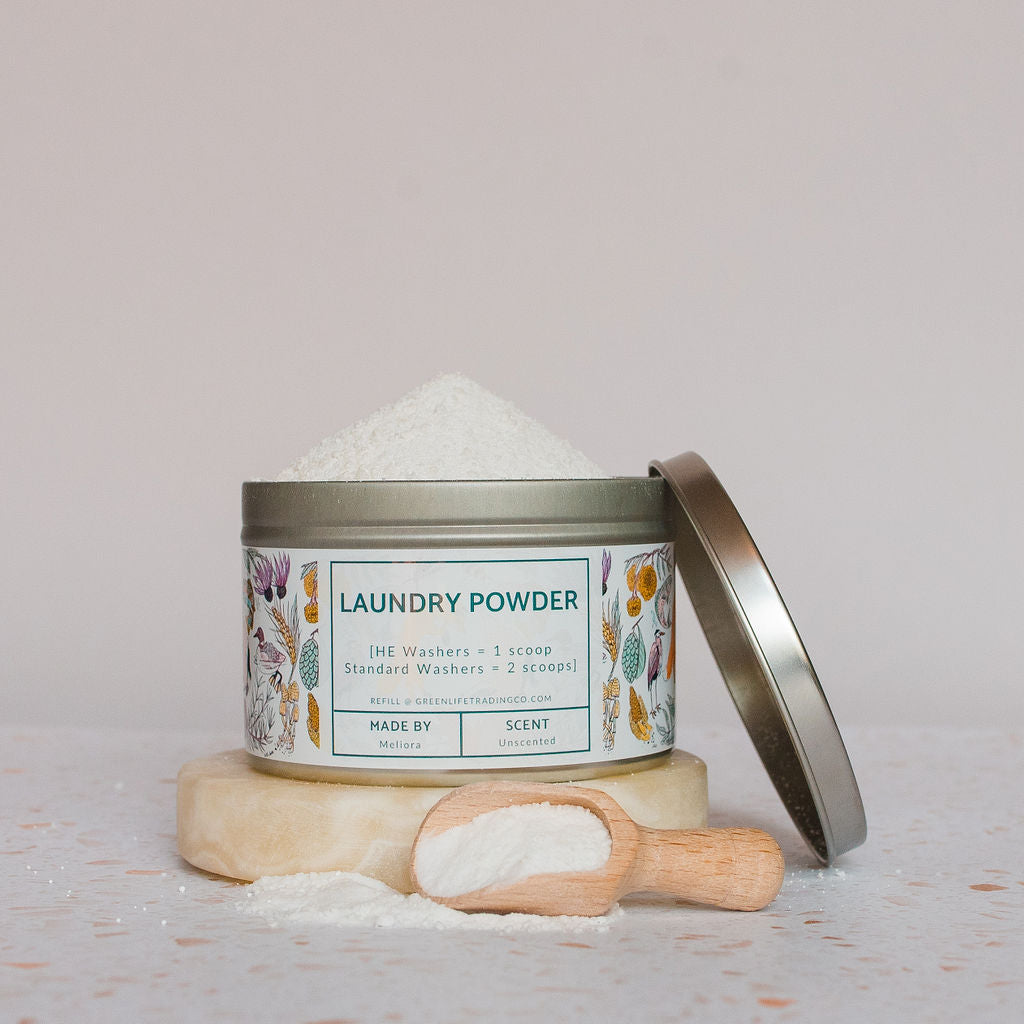 LOVE
If you can love a laundry strip...I do!
Clean and easy!
I LOVE these laundry sheets (and so does my mom). Our clothes come out clean and our washer stays clean without spilled liquid detergent or a big container of pods. I always give these as presents to family members traveling because they are perfect to take on long trips.
Simple and effective. And close by!
I've been using the detergent sheets for a couple years. I like the linen fragrance for towels and sheets. They are perforated for convenience to use a 1/2 sheet. Our clothes feel fresh and comfortable. It's nice to not have empty containers to deal with. I still spot treat with Dr. Bronners as needed.
I like the fact that I can easily bike to the shop , too! The store is beautifully arranged. It's fun to see what's new.Gifting the laundry sheets is a good way to give people's chance to try them out👍
Thanks for being there GLT!
Mary
Everyone needs these!
These laundry strips have been our best discovery in a long time. They work great, my clothes smell awesome, and they are compact and not at all messy. Oh, and I love that I can help our environment too! We are going to try to get our college-aged kids and other earth-loving friends and family addicted by giving them as Christmas gifts!
Laundry Strips are awesome!
I love these laundry strips! I use the unscented variety. They work just as well as any other laundry detergent I've used in the past. And I'm thrilled that I don't have to use plastic bottles anymore 😀 Thank you Green Life for stocking these!