Regular price
Sale price
$84.00
Unit price
per
Sale
Sold out
The Leaf Pivoting Head Razor is a one of a kind device. Made entirely of metal, it features a spring-loaded pivoting head it hugs all your curves without all the waste. The Leaf comes with 10 blades to start and fits most standard safety razor blades, you just snap them in half or purchase Leaf specific blades! Great for all shaving needs, legs, face, pits--you name it. 
Choose between a gold or silver finish. 
How To

To load the blades, open the blade holder by turning the screw counterclockwise. Load one, two, or three blades depending on your preference. Then, fasten the blade holder by turning the screw clockwise.

Load all three blades for the closest shave possible. For sensitive skin or areas, load only one or two blades in the middle and/or top positions.
Ingredients/Materials

Metal

After each shave open and rinse out the blades, before returning blades to razor.

For a monthly deep clean, use a drop of dish soap and a toothbrush to clean out the razor head.
Share
View full details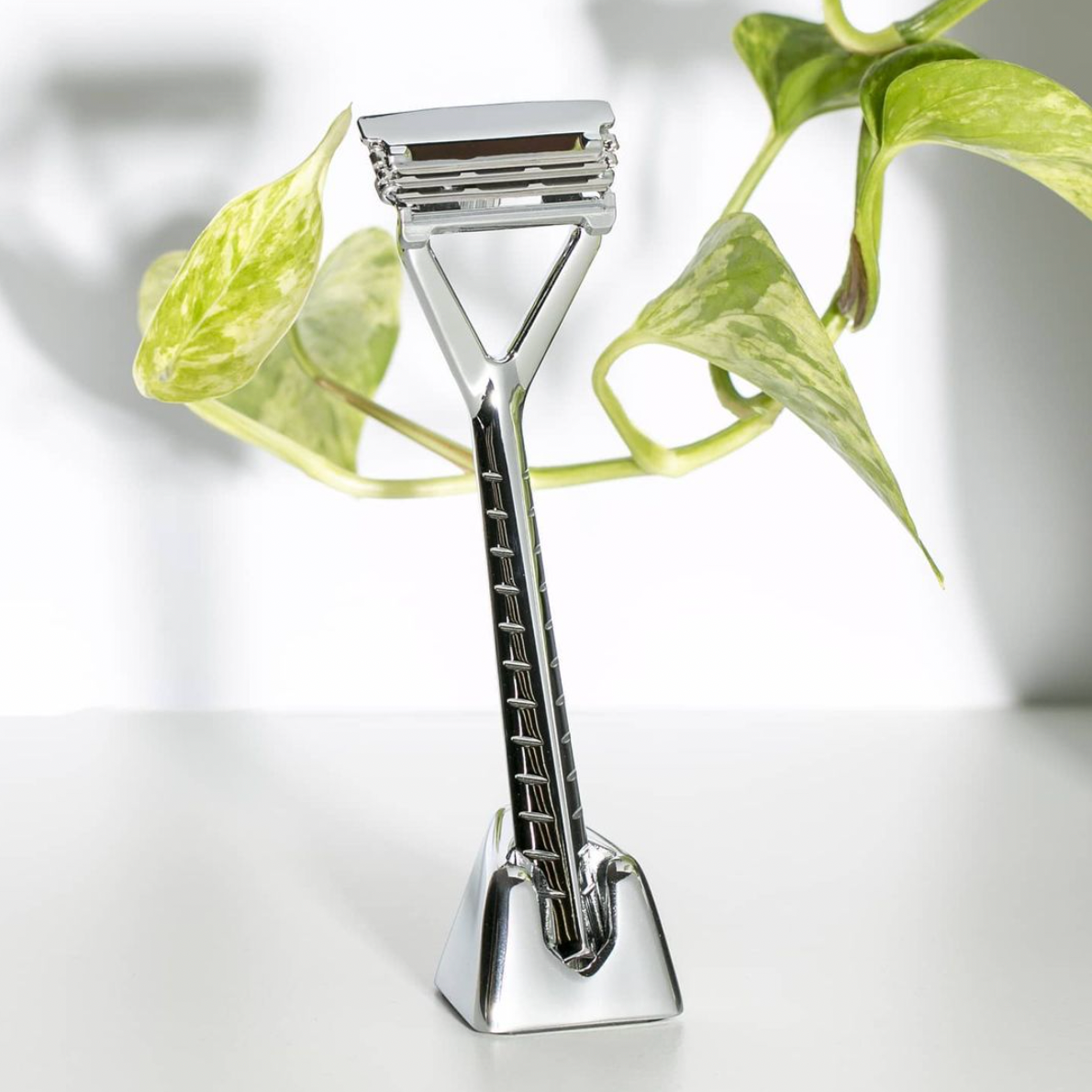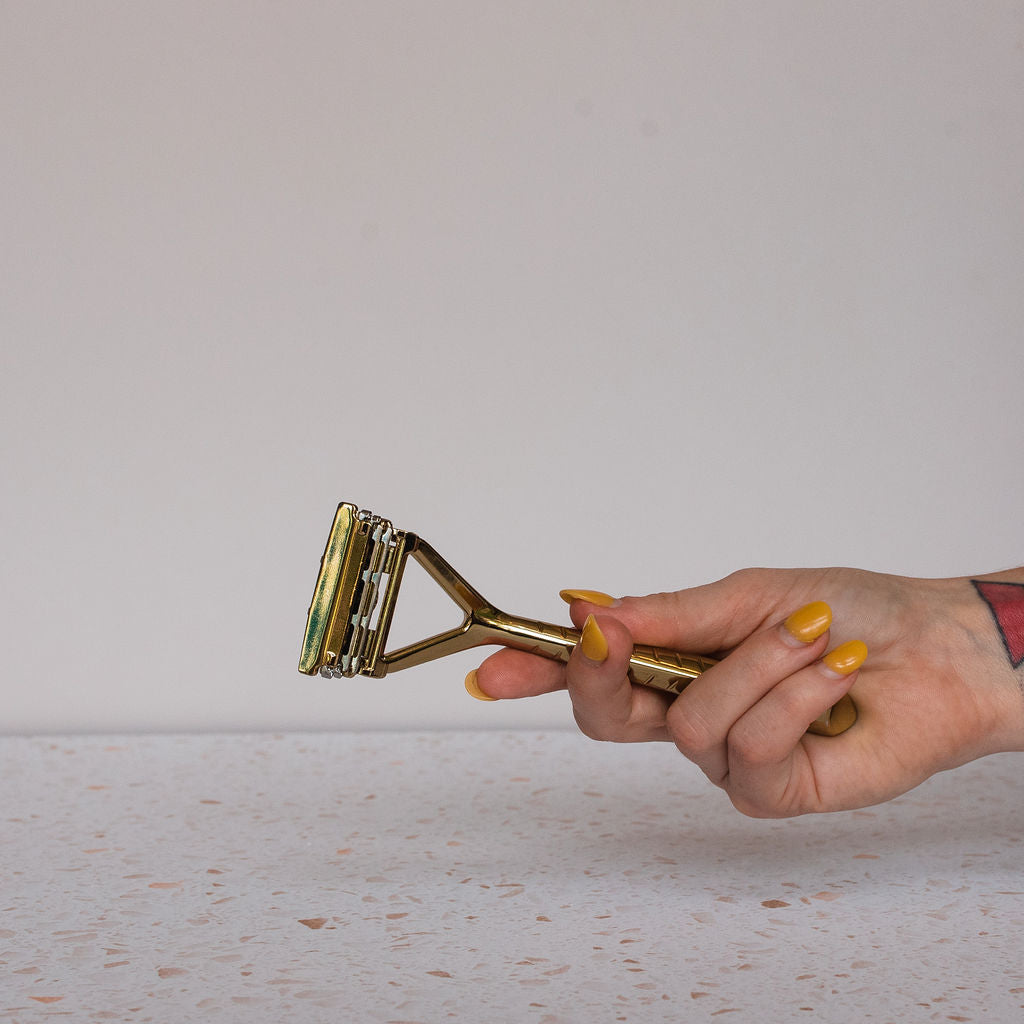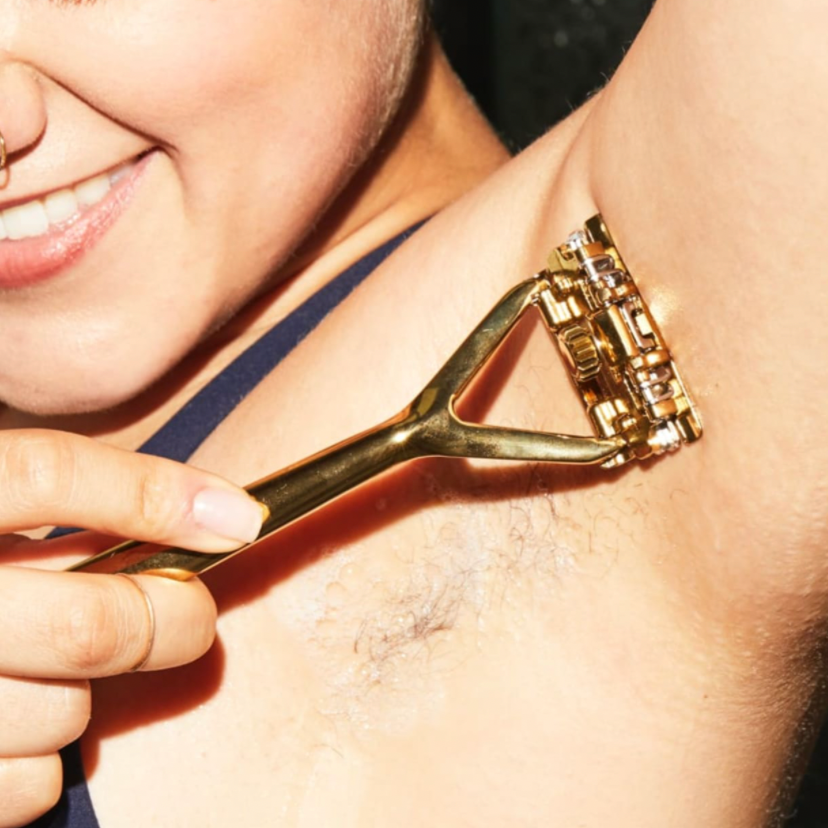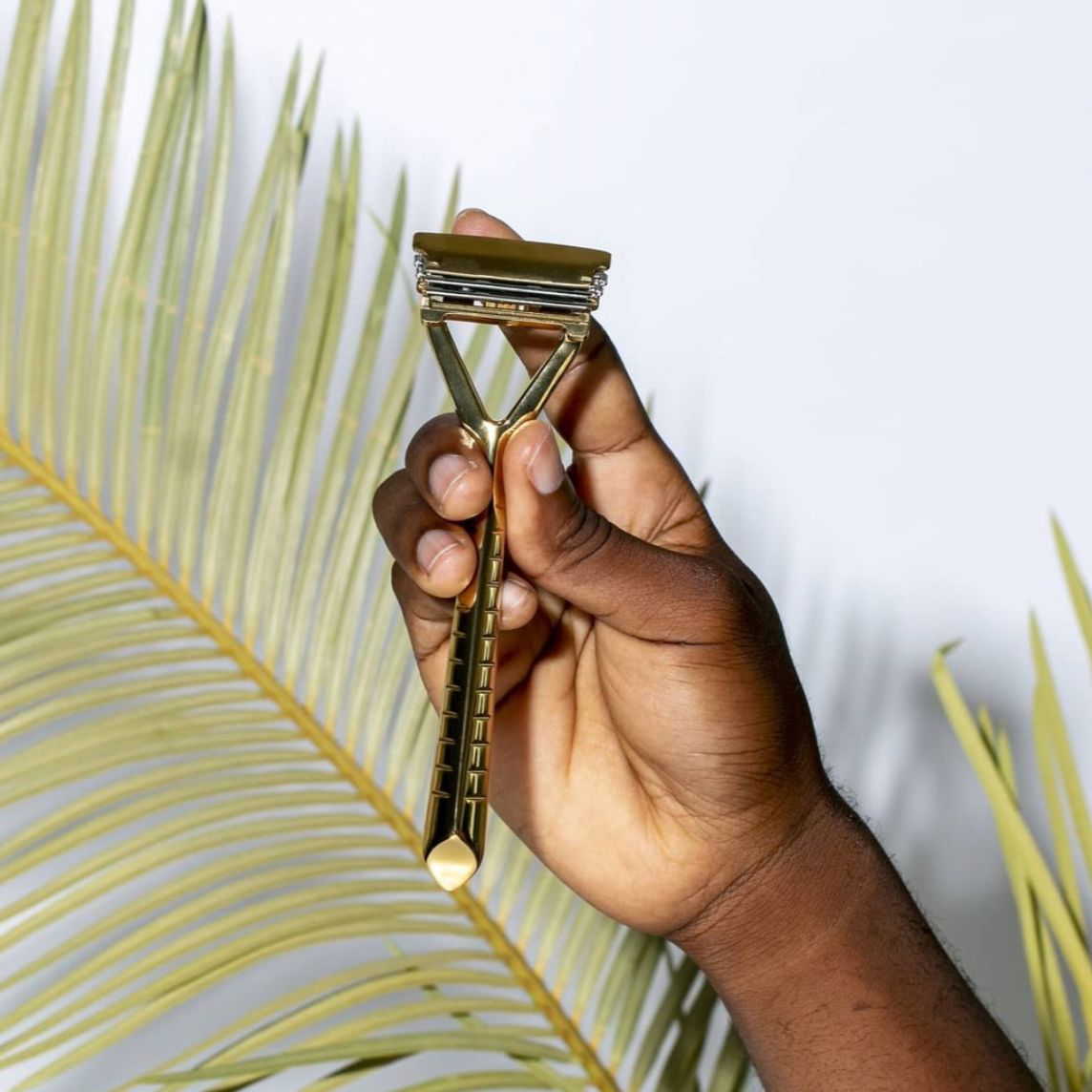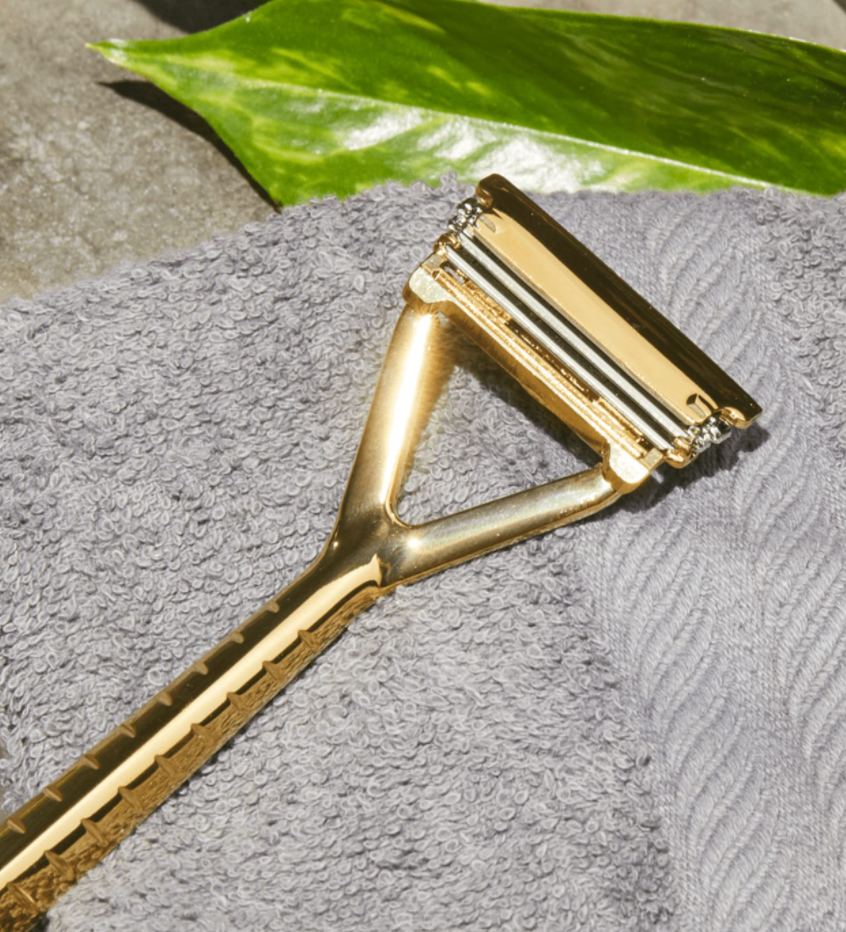 End of Life
How

This product is designed to last a lifetime and can be recycled.

Collect Blades in a secure metal container like a blade safe or can. When full, secure container so no items can fall out and recycle.


End of Life

We want to ensure that you feel confident about what to do with our products if or when they reach obsolescence.

End of Life Guide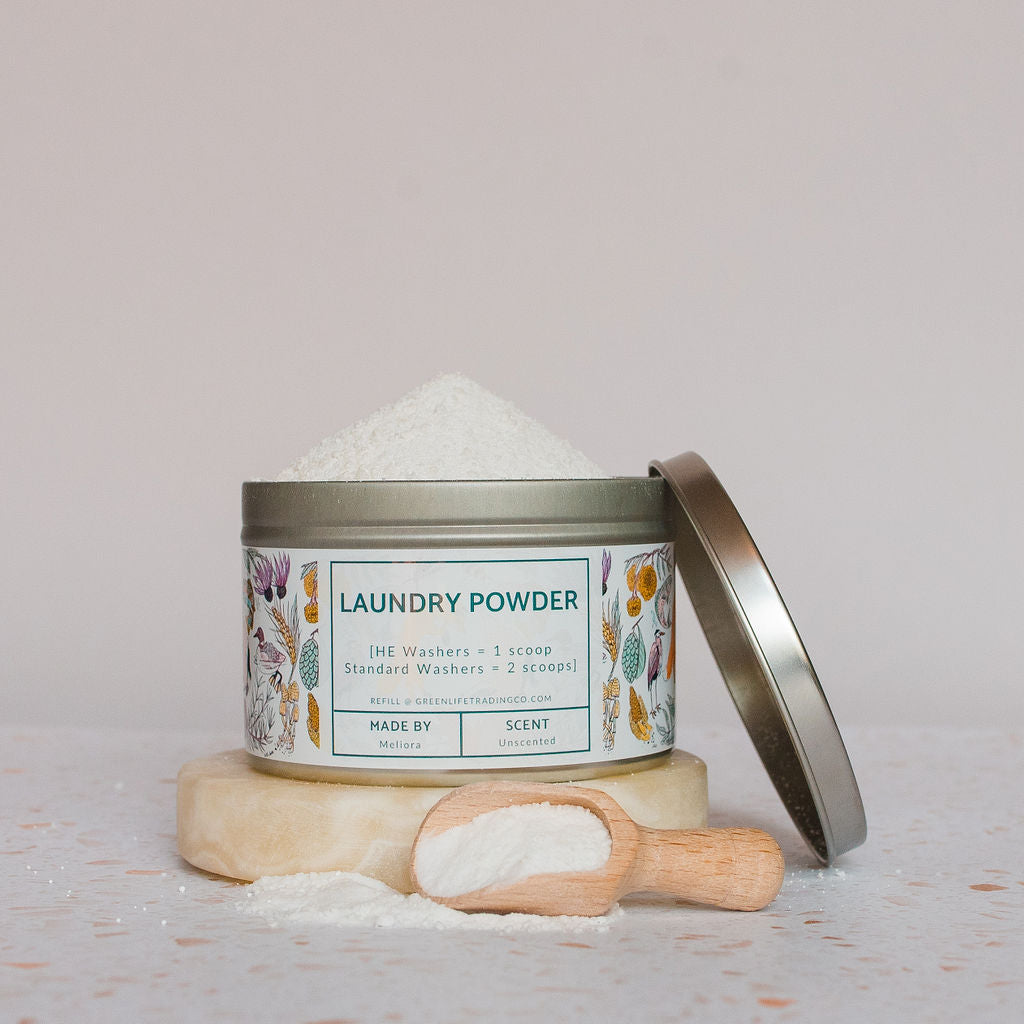 Best Razor
I went from disposable to this and haven't looked back. There is definitely a learning curve but it gives me a great shave and I am super happy with it.
Get this razor!
I started off with the other safety razor from Green Life, but missed the pivoting action of a standard plastic razor. This Leaf razor has been well worth the money - the weight is perfect, and I am much less likely to nick myself. It works great for me even with only using 2 blades, too!